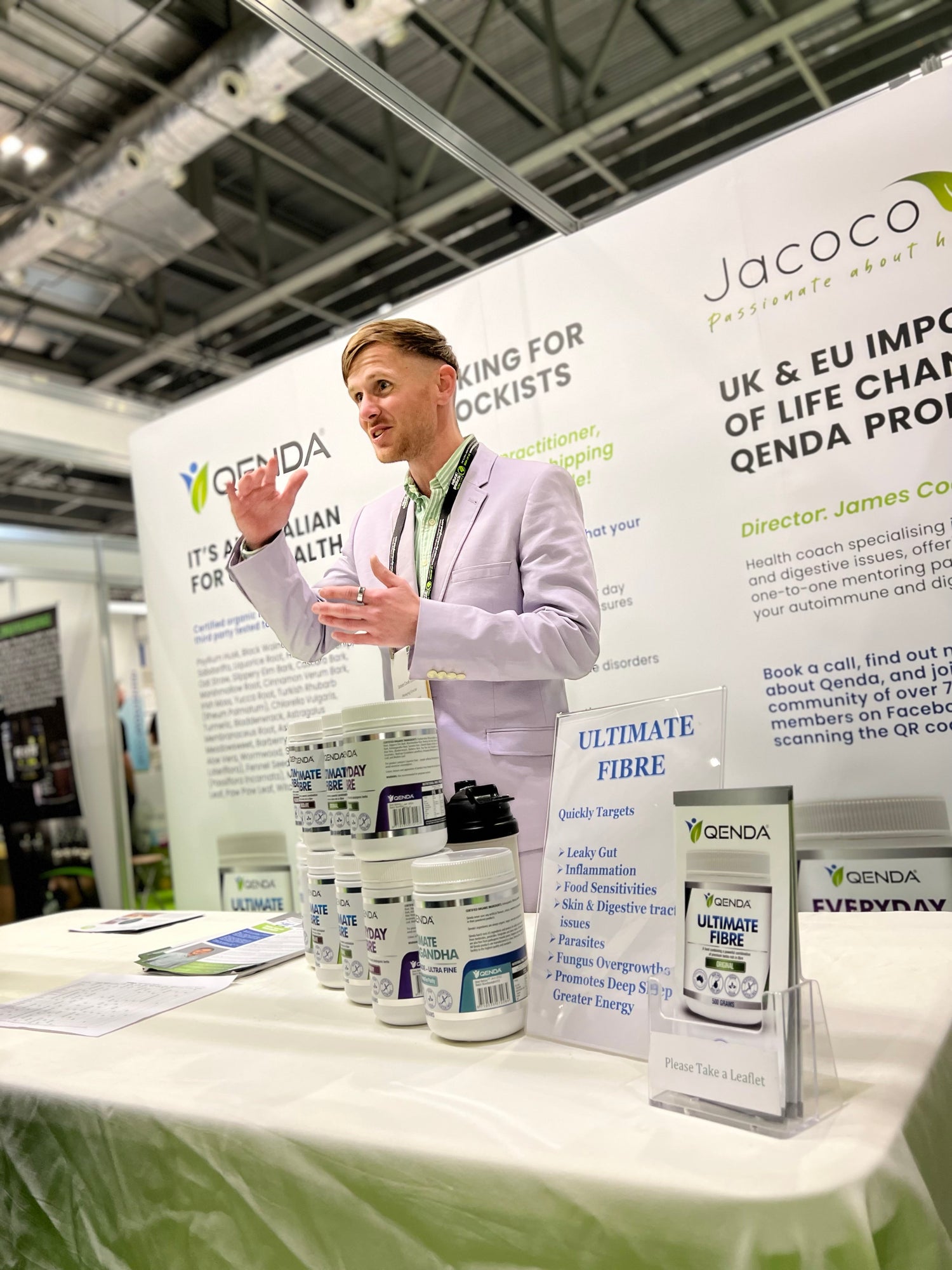 Our MD's Story
I sell Qenda because it changed my life, and believe it can change others too.
After being diagnosed with Crohn's disease, I thought I'd never live normally again. I tried to find a solution that didn't involve drastic surgery, but I just kept seeing gimmicks.
When I was offered Qenda, I was dubious but figured I had nothing to lose and gave it a go. On the second day, I ate a delicious normal meal for the first time in years.
After just three months, I began to live a full life again. I was able to do the things I had always wanted to do, that I thought would no longer be possible!
Now, I am determined to help others to live their best lives with Qenda.
READ MORE
"Qenda Ultimate Fibre brings light into my body! My digestion and absorption improved dramatically… My cravings stopped and my tummy is flat. This is powerful stuff every human needs."
- Linda Lo Curto, Customer
Become A Reseller
JOIN US IN OUR MISSION TO DISTRIBUTE QENDA & CHANGE PEOPLE'S LIVES
AFFILIATE

Do you want to make money and help change lives, simly by promoting Qenda products? Affiliates enjoy a generous percentage of sales revenue and commissions from their successful referrals.

Find out more

RESELLER

Are you a health practitioner or store owner? Your customers will love Qenda's range of high-quality, fibre-rich, herbal formulations. Plus, with the profits available, we are sure that you will love them too.

Find out more
Life-Changing Products
QENDA PROVIDES PREMIUM-QUALITY FIBRE, RICH IN IRON & ADAPTOGENIC HERBS